Lake Garda: Wakesurf
Lake Garda: Wakesurf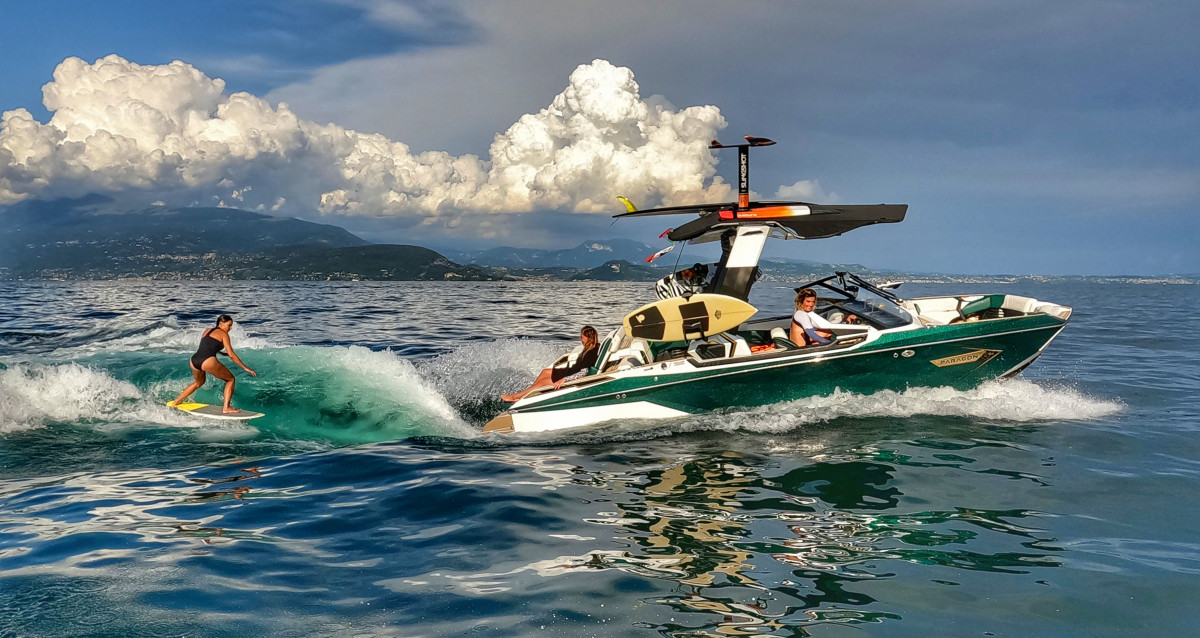 Surf on Lake Garda waves like no others! Wakesurfing is a sport for everyone, try this new and fun sport and get our special offer: 1h of wakesurfing and free drinks and video/photos included!
Wakesurf at Lake Garda!

Stunning scenery while surfing
1h Wakesurf

Captain on board

Free drinks

Videos and photos recording
Try wakesurf around the amazing surroundings of Lake Garda:

– clear water with a pleasant temperature
– Unlimited space for wakesurfing
– beautiful location (mountain scenery, Isola del Garda and San Biagio islands)
You will get an incredible experience, surfing supervised by an experienced crew (captain, instructor) on a modern boat for wakesurfing.Customers who have no experience with wakesurfing will learn everything in a few minutes.Experienced riders will appreciate the wool and a large selection of wakesurf boards. If you want intensive training for beginners, order an instructor on board in addition to the captain!
Ideal rental time and number of people on board – 2 people for 2 hours (possibility of alternation and rest).For larger groups we are able to combine wakesurf with other activities at the same time (efoil, jetsurf, foil, paddleboards).
Included: captain, fuel, equipment (wakesurfers, vests, wetsuits), FREE DRINKS (only with Holli!), photo & video
INCLUDED-1h Wakesurf, free drinks, photos and videos CHILDREN- Only children more than 10 years old HOW MANY PEOPLE FOR EACH SESSION-min.1 person, maximum 6 people
Lake Garda: Wakesurf
Yourwave, Via Belvedere, Manerba del Garda, BS, Italia
LOCATION: Manerba del Garda, Porto Torchio DURATION-1h our each session
---